Experimenting with folding and layering coloured acetate and photographic lighting gel.
Summer 2016
Folding squares to create triangles whose shadows overlap to create further triangles.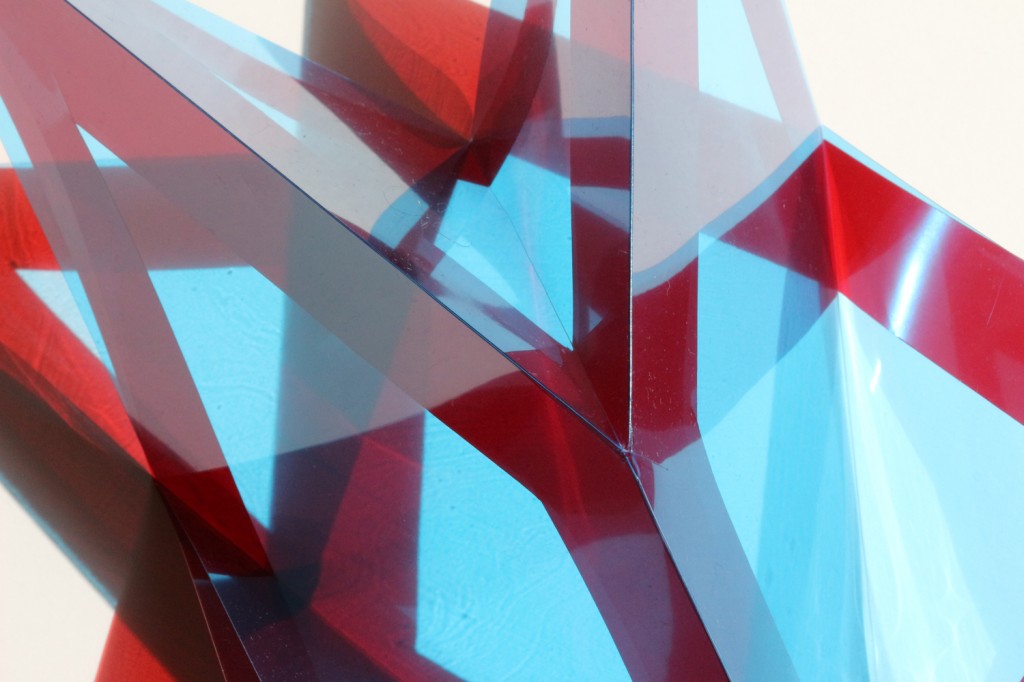 Shadows of circles distorting to become elipses.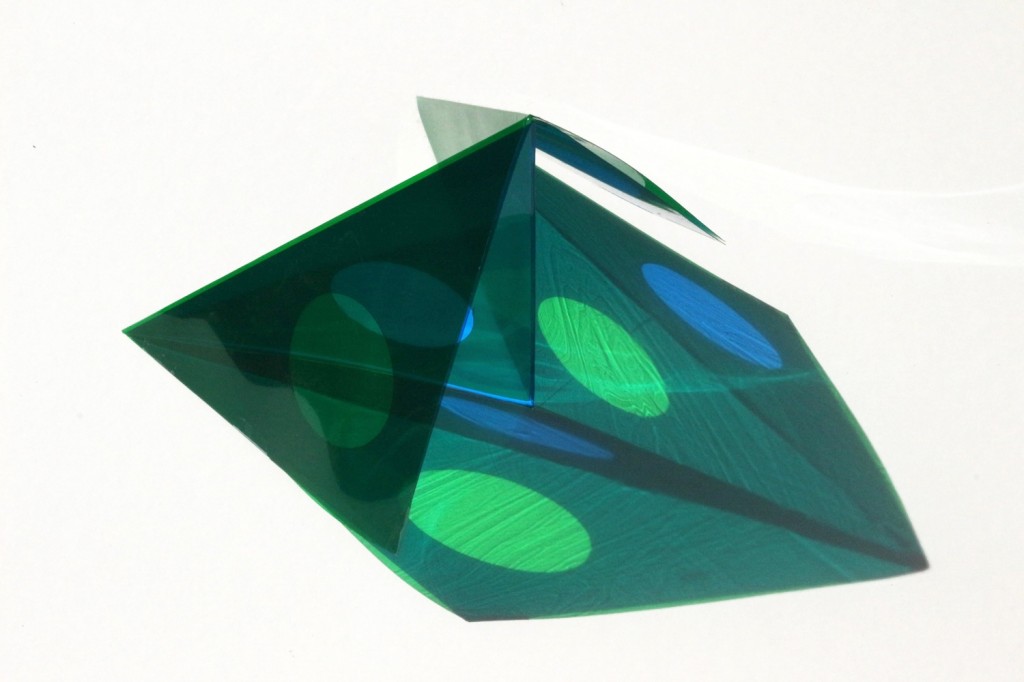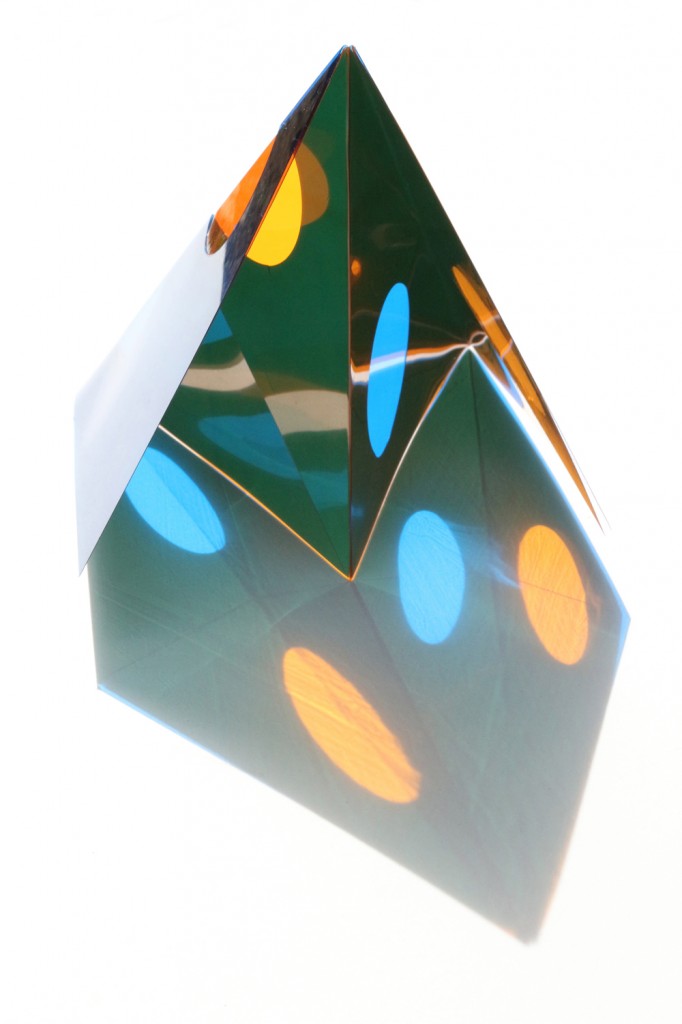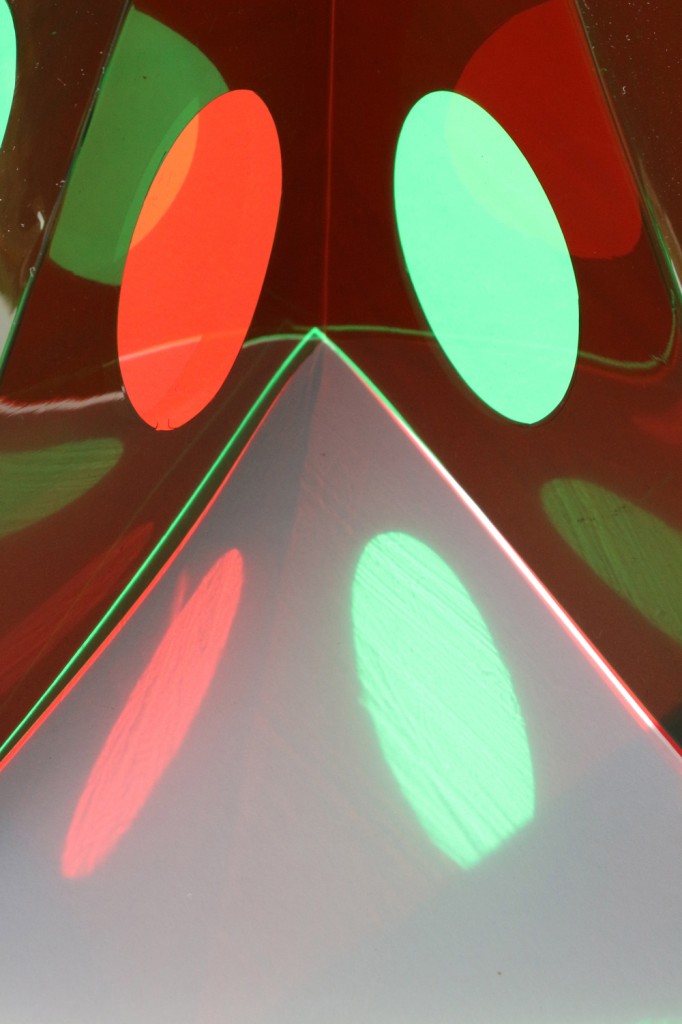 Spring 2017
'Colour temperature blue' is the same colour temperature as direct overhead sunlight (5,600K).  Within each of the nine window alcoves a hanging an image is constructed by folding and layering. The shades of blue within each piece mimics the differing shades  from sunlight through to nightfall.